We can help you generate real results from social media

&

demonstrate value to the suits
We've got the magic combination of repeatable, scaleable process and awesome, effective ideas that you've been looking for.
Flow State founder Stu has been working in agencies at the big and indie ends of town for over 15 years (we know, he doesn't look like it). He has been distilling his experiences down into the solutions we have developed and would be delighted to show you now.
Quick projects? Long range programs? Everything in between?
We'd love to talk to you about how we can support your marketing strategy. 
Our core capabilities are all focused on growth and direct impact on your KPIs.
No fluff, just the good stuff. 
Page & Profile Management
We do the legwork for you and help you activate your colleagues in sales. Save hundreds of hours a month and improve your MQL numbers.
Outreach & Communications
We've developed a robust outreach process to help you open up new lines of communication to your audience and generate consistent engagement with your content. 
Advertising & Retargeting
We manage, analyse, and optimise social media ads across key B2B networks, as well as developing direct partnerships based on our research.
Custom Dashboards & Reporting
Sick of spreadsheets and slides? Us too! We can build you tailored reports and dashboards using Google Data Studio (or Excel if you really want) to take the pain out of reporting.
Trend Analysis
Do you ever wish you had a fresh pair of eyes on your numbers? Well, you can borrow ours! Let us review your performance data and we'll come back with our view to help you sense check your approach or provide some external validation.
Copywriting
You need words, we can provide them. We are experts in short and long form copy, including testing messaging against the B2B buying journey and optimising engagement or conversion rates.
Ghost Writing
Writing your own content is hard and *very* time consuming, Let us help out! We write social media content for people from a variety of roles and brands – we'll take the words right out of your mouth.
Content Remix
Give us your brand guide and point us towards your tired, old resources. We'll re-invent them into alluring new creative for your team and pages. We are video / audio first and believe in recycling – no need to re-invent the wheel.
Short Form Video
Attention spans are shorter than ever and social feeds are getting hectic! We can turn your existing assets into engaging short form video stories to stop those thumbs and get eyes on your brand. 
Audio + Visual
Like many people, you may have started or already be hosting a podcast. Don't let them wither in the backwaters of Spotify! Give us your audio and we'll create a set of visual teasers to get those subscriber numbers up.
Social Listening
We do social listening a little differently. We can tell you who is a talker and who is a stalker. We can tell you what content your audience engages with and when. We can tell you who your prospects follow and interact with. And much more…
Research Reports
Would you like to know more about your audience? Or perhaps refresh your customer personas? We can help. We pull behavioural data combined with channel and media insights to give you an actionable report on your target audience.
Marketing Audiences
Need help building audiences, segments, or prospect lists? Give us your existing customer research and we can enrich, extend, or re-build your audiences for you to activate in your marketing and sales channels.
Customer Journey Maps
Most brands have a very clear idea of the start and the end of the customer journey, but the middle can be a little hazy. We run structured customer journey mapping workshops to identify any gaps or blind spots in your marketing or sales activities.
CRM
Like most orgs, you probably have a CRM that everybody loves to hate. Well, we can help you create and manage a CRM that people will love to… love.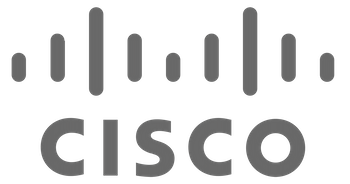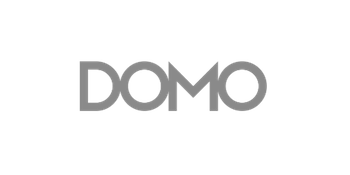 Ready to learn a little more? 
Shoot us a message and let us know how what you'd like to discuss. We're always happy to chat and provide some friendly advice.