"I found that the focus on target accounts was very effective to scale communication and stay relevant in ways I hadn't before."
"The support from the Flow State team saved me a huge amount of time while enabling me to communicate regularly with a broad range of existing and new target customers.
In an organisation the size of ours, it can be hard to keep up with changes in direction from the top that have a big impact on activity at the coalface. Having the support of a team to pull data, activate quickly, and work with me to get the legwork done on social media was a lifesaver.
Staying top of mind is a constant challenge in our industry and I appreciated the ability to scale out my relationships so I could focus on my day to day and get and get out there supporting my customers."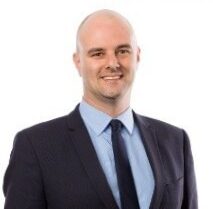 Brad Lynch
Regional Sales Director
Brad was a member of a 3-month proof of concept project that ended up running for over a year!
We worked with Brad on:
• Building target audience segments
• Sales Nav learning & development
• Outreach and communications
• Social listening & opportunities to engage
• Content development & publishing